Music on the page, the stage, and beyond
Designed especially with song writers in mind, Finale SongWriter is the fast, easy way to create and print professional-quality sheet music.
Enter notes with your mouse, computer keyboard, or MIDI device – or import MIDI and/or MusicXML™ files. Create great-sounding and -looking sheet music that plays back, then share your music in more ways than ever before.
Why use SongWriter music notation software?
If you're still using a pencil, you know that changing the key or adding an intro means starting over. When your music is in SongWriter it's easy to change keys, add measures, and move things around any way your creative impulses move you.
Sheet music that plays back
With SongWriter music notation software, you can listen to the results before the rehearsal. When you can hear what you've written you can quickly refine your music to sound exactly the way you want.
SongWriter does the heavy lifting, like managing how each staff plays back and transposes, so you don't have to. Simply select the instruments you wish to write for and get started!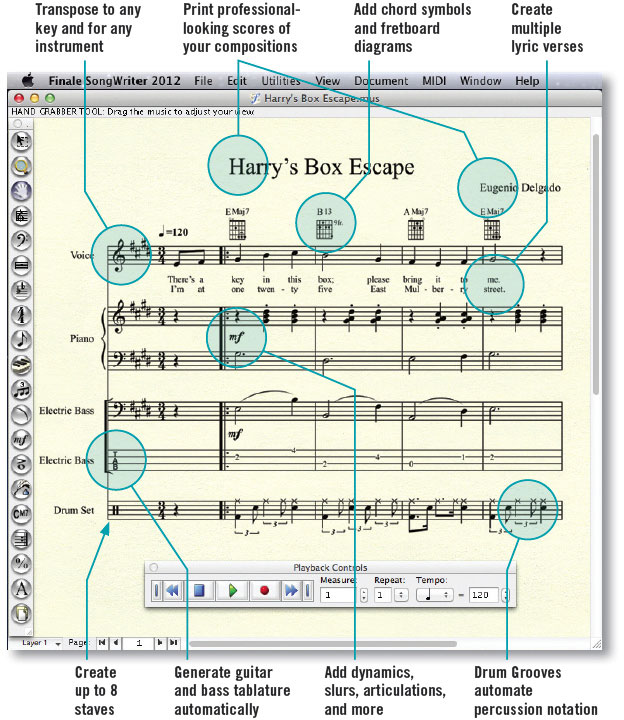 ---
---