CyberJam
Known for his work in educational music publishing and outdoor pageantry, Wayne recently brought his many years of experience to CyberJam as musical consultant, arranger and member of its creative team.
Encouraged by the success of the Tony and Emmy award-winning Blast unveiled in December 1999 at the London Apollo Theater, producers William A. Cook and James Mason have brought CyberJam to London's Queen's Theater for its world premier.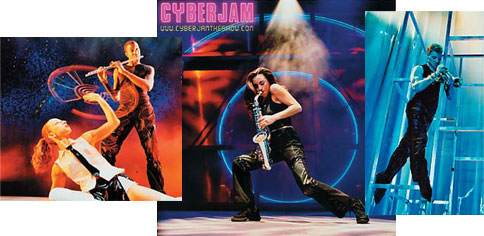 More photos are available at the VisualTHUNDER website.